Gujarat, January 13, 2017
President visits India to discuss the power of shared experiences across developing countries
President Jin addresses students at Pandit Deendayal Petroleum University
January 16, 2017 – AIIB President, Jin Liqun, visited Gujarat, India from January 10-11, 2017 to meet with Prime Minister Mr. Narendra Modi, Finance Minister Mr. Arun Jaitley and the Chief Minister of Gujarat, Mr. Vijay Rupani. He also delivered remarks at the Inauguration of the Vibrant Gujarat Global Summit 2017, and addressed students at the Pandit Deendayal Petroleum University (PDPU).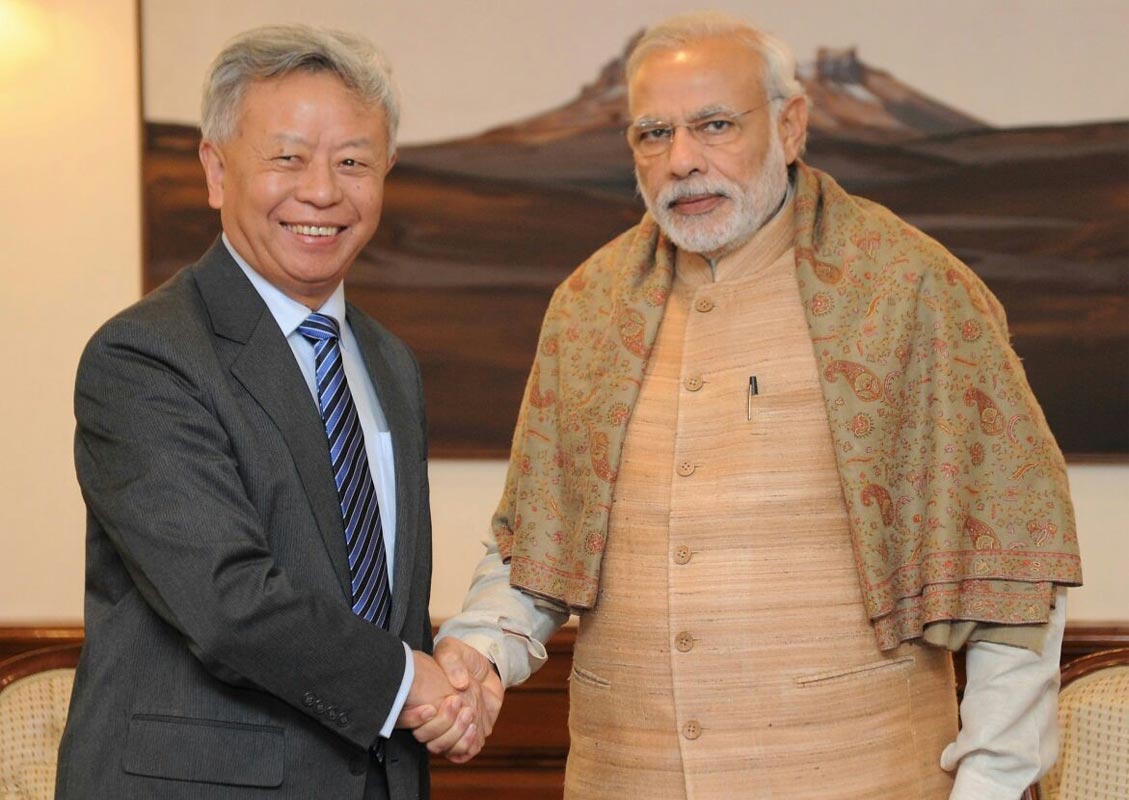 At the Inauguration of Vibrant Gujarat Global Summit 2017, President Jin took this opportunity to discuss the importance of empowering the bank's regional members to draw on each other's development experiences to create "made in Asia" solutions to shared economic and infrastructure challenges. He reinforced the need for India to play a leadership role as a country with demonstrated successes leveraging infrastructure investments to improve economic outcomes.

In his speech to students at PDPU, President Jin encouraged the students to lead India into the future by championing cross-border collaboration and to challenge the status quo by experimenting with new development approaches to address their social and economic issues.

Following his trip, President Jin said "It was a great pleasure to meet Prime Minister Modi and other Indian leaders during my visit to Gujarat. As its second largest shareholder, India plays an important role in the development of this Bank, and I am grateful for the steadfast support of Prime Minister Modi and his government. This visit provided an important opportunity to hear from officials on the priority areas of need for infrastructure investment. The AIIB looks forward to being a strong partner for India in supporting its infrastructure development."