A lot has changed since the Port of Duqm in Oman began operations in 2013. Heavy cargo used to pass through Musabbah Port in Abu Dhabi to get to Oman, which meant higher costs and longer transport times. With Port Duqm now able to handle heavy cargo, companies can save both time and money. The Port of Duqm's strategic location and potential for technological advantages have already attracted numerous investors. Today, it is well on its way to becoming a key shipping hub in the region.
In 2010, the population of Al Wusta Governorate where Duqm is located was 42,000. Due to the numerous developments in Duqm, it is predicted to reach 250,000 by 2040. Duqm's workforce, once a small fishing town of about 5,000 people, is expected to balloon to 188,000, also by 2040. Omanis are expected to make up a substantial portion of the labor force, ensuring the port's significant contribution to the local economy and community.
The Port of Duqm is located about 450 kilometers south of Muscat, Oman's capital. It sits within the Duqm Special Economic Zone, an area built across 2,000 square kilometers. One of Port of Duqms strengths is its location in the Arabian Peninsula. Apart from building its enormous economic potential by embarking on the Duqm Special Economic Zone project and building the port, Oman is also decentralizing its economic offering by establishing the new hub away from capital Muscat, and its two largest cities, Sohar and Salalah.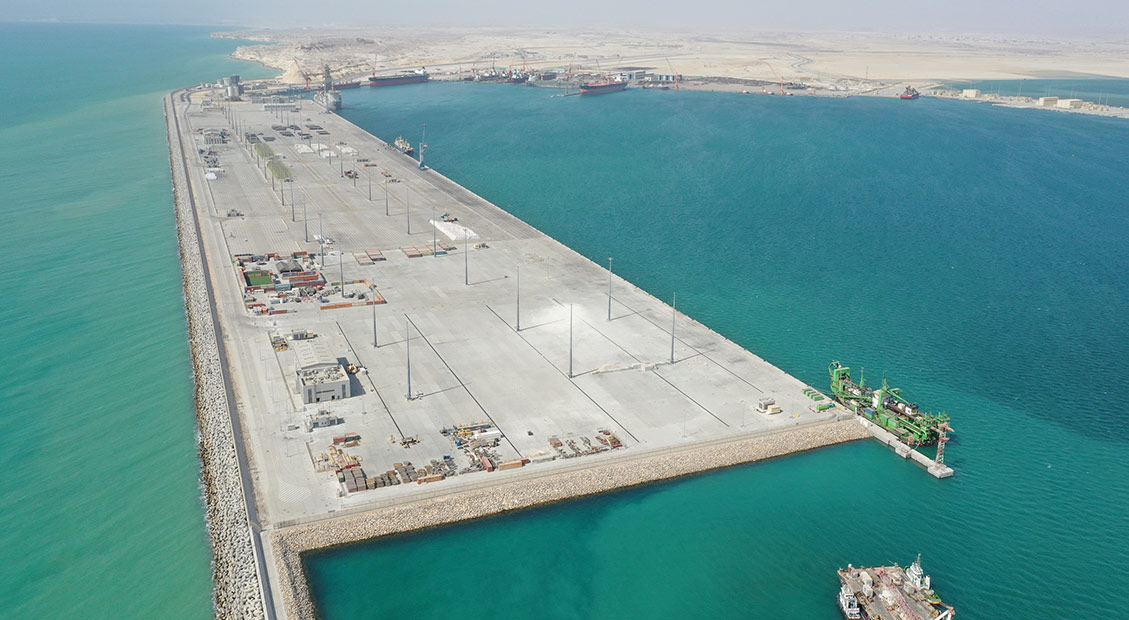 Photo © OPAZ 2021
"This is a very strategic location and we have utilized it to benefit the economy," said Saleh Al Hashmi, general manager of the Public Authority for Special Economic Zones and Free Zones, which oversees the development of the new economic hub. Construction of many major projects is either fully under way or completed. This includes the new Duqm Special Economic Zone, and the Port of Duqm. "We are targeting all types of industries. You can say this is considered a main economic business district, which is expected to contribute to Oman's economy."
To improve transport efficiency, strengthen logistics, facilitate mineral exports and reduce supply chain delivery time and costs for the various industries in the Duqm Special Economic Zone and its broader hinterland, the Omani government is working with the Asian Infrastructure Investment Bank (AIIB) on a commercial terminal and operational zone development project worth a total of USD349 million. AIIB approved the USD265-million sovereign-backed loan in December 2016 to construct the terminal building, access road and operational zone facilities within the port. The loan has a 35-year tenure, which provided stable long-term financing otherwise unavailable in the market.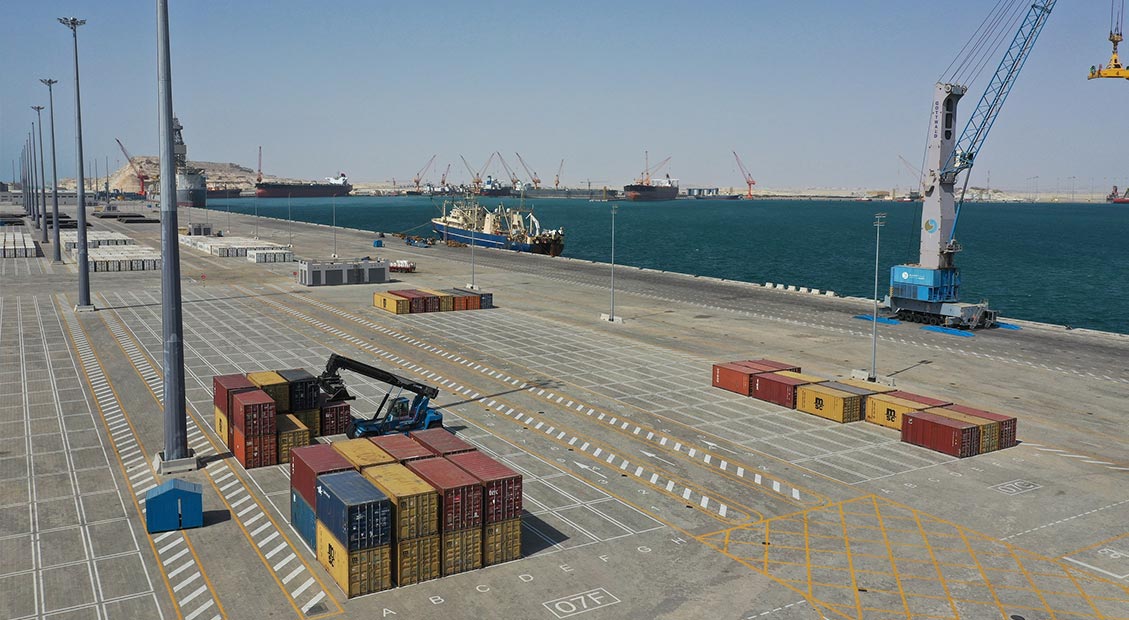 Photo © OPAZ 2021
The Port of Duqm is part of an ambitious project that aims to diversify Oman's economy from the exportation of crude oil to other mineral exports, manufacturing, logistics service arrangement, warehousing, fisheries, tourism, and value-added industries in oil and gas. This is another reason why AIIB financed the Port of Duqm project. Oman's dependence on oil and gas had caused it to become economically vulnerable despite being a high-income country. A careful study revealed that the country is facing "second-generation development challenges." This means that the country's development had reached a point wherein it is experiencing challenges for it to progress further. The Port of Duqm thus has a crucial role in promoting Oman's economic viability by expanding the country's opportunities for trade and services.
The project is AIIB's first in the Arabian Peninsula. It is also the Bank's second stand-alone financing deal in its first year of operations. The investment stands to gain enormous economic and social benefits for many generations of Omanis to come. Apart from promoting trade, local employment, and tourism, the Port of Duqm also enhances connectivity and regional cooperation by facilitating the movement of people and goods that will lead to economic progress and help Oman overcome its development challenges. The project is aligned with AIIB's thematic priorities on connectivity and regional cooperation as well as its commitment to finance Infrastructure for Tomorrow (i4t).