BEIJING, May 06, 2021
Leveraging Strong Partnerships to Drive ESG Investing in Asia and Beyond
The Asian Infrastructure Investment Bank (AIIB) partnered with Aberdeen Standard Investments (ASI) in 2018 to build a sustainable environmental, social and governance (ESG) ecosystem in the debt capital markets in emerging Asia. The objective was to build capacity for financing Asia's infrastructure needs by catalyzing more sustainable investment in the region.
In March 2021, 15 months after its deployment, the AIIB Asia ESG Enhanced Credit Managed Portfolio won the Investor of the Year (fund) category of Environmental Finance's 2021 Bond Awards. The awards seek to recognize those that excel, innovate and contribute to the successful development of the market.
It is "one of the strongest in Asia," congratulated one Environmental Finance Bond Awards judge, who also noted that it was a "tough market to be operating in."
While ESG investing is a well-established practice in Europe and North America, such investment strategies are lacking in Asia. Most investors reported that the biggest hurdle for ESG investment is the lack of data, consistent standards and ESG expertise. This gives AIIB a window of opportunity to act as a facilitator and improve the situation. By investing USD500 million, AIIB demonstrates how to invest in sustainable capital markets in Asia, especially in infrastructure and other productive sectors, with a lean, clean and green approach.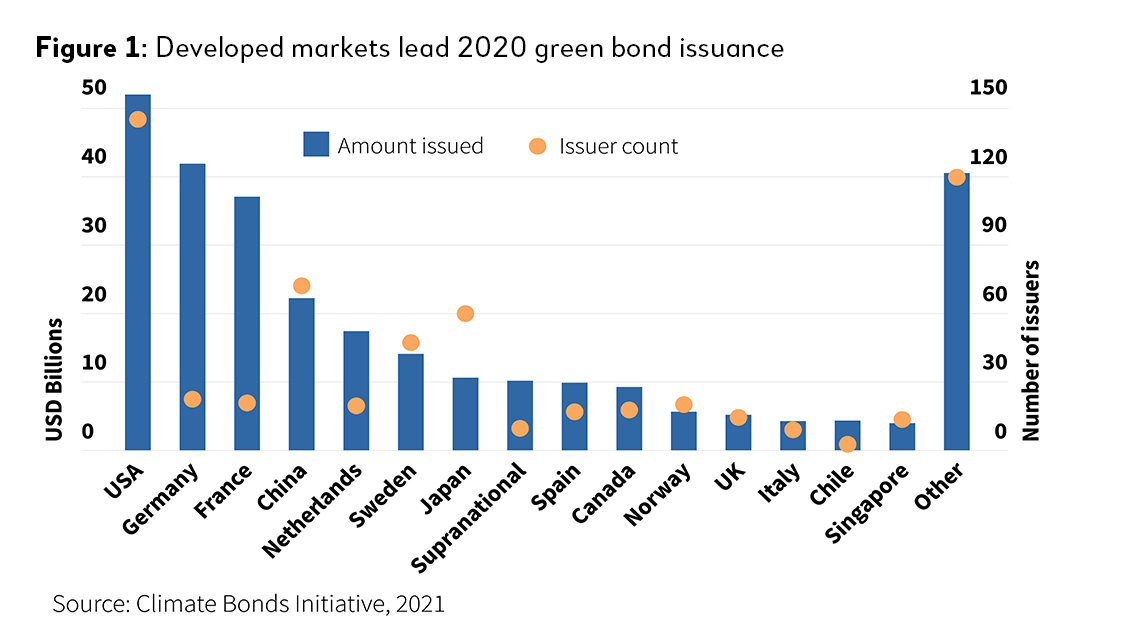 "We are very privileged to be recognized by the market for the thought leadership and innovation of this credit portfolio," said Dong-ik Lee, AIIB Director General for Banking Department Region 1. "Being a multilateral development bank, we are generating development impacts and mobilizing private capital by building a sustainable capital market for infrastructure in emerging Asia through our strong partnership with ASI."
Objective
The portfolio is well aligned with the vision of AIIB's Corporate Strategy as it seeks to contribute in the following ways to tackle the challenges of sustainable development in Asia:
Insight. Sharing insight and cutting-edge knowledge on the emerging issues and key trends that drive ESG investing in infrastructure and other productive sectors in Asia.
Innovation. Developing new and sustainable approaches to meet Asia's infrastructure challenges, in partnership with the private sector, as it is the first emerging Asia credit portfolio that focuses on the real sector through an ESG investing lens.
Investment. Providing financial resources to support the development and operation of new and existing infrastructure in a cost-effective, sustainable and timely manner.
Integration. Assuring integration of environmental and social sustainability as well as good corporate governance as a core element in the portfolio.
Integrity. Operating transparently to promote institutional and individual integrity as key values in development.
Impact
Since the inception of this partnership, the portfolio has continuously invested in multiple sustainability bond and green bond issues. As of December 2020, more than 37 percent of the AIIB portfolio was invested in either sustainability bonds or green bonds. Moreover, the AIIB-ASI partnership has approached corporate issuers to engage in ESG discussions. Asian corporates have been receptive to constructive engagement and meaningful discussions, which has resulted in improved ESG scores across the portfolio since its inception. While not all of them acted on the ESG suggestions provided, many have pivoted their strategic direction for better environmental and social impact. In addition, the portfolio facilitates the expansion of ESG data coverage during the investment process through an explicit objective of the asset manager to initiate ESG coverage of additional emerging market corporates as part of its investment mandate.
"We are seeing tangible signs of the positive impact AIIB's initiatives and our corporate engagements are having on Asia's credit markets. We have seen improvements in both our internal ESG scoring and external ESG scores for the AIIB portfolio," said Paul Lukaszewski, ASI Head of Corporate Debt Asia-Pacific. "We have also seen a decrease in the number of Asian issuers without a score from external ESG rating agencies. We have seen improvements in the average score of Asian issuers. All these point to rising awareness of Asia's corporate issuers on the importance of sustainability."
It is reasonable to assume that this partnership between AIIB and ASI has catalyzed better Asian credit coverage by ESG rating firms since there has been an expansion in coverage of the bond issuers in the AIIB portfolio. This shows that bond investors can help drive positive change and improve the behavior and sustainability of issuers.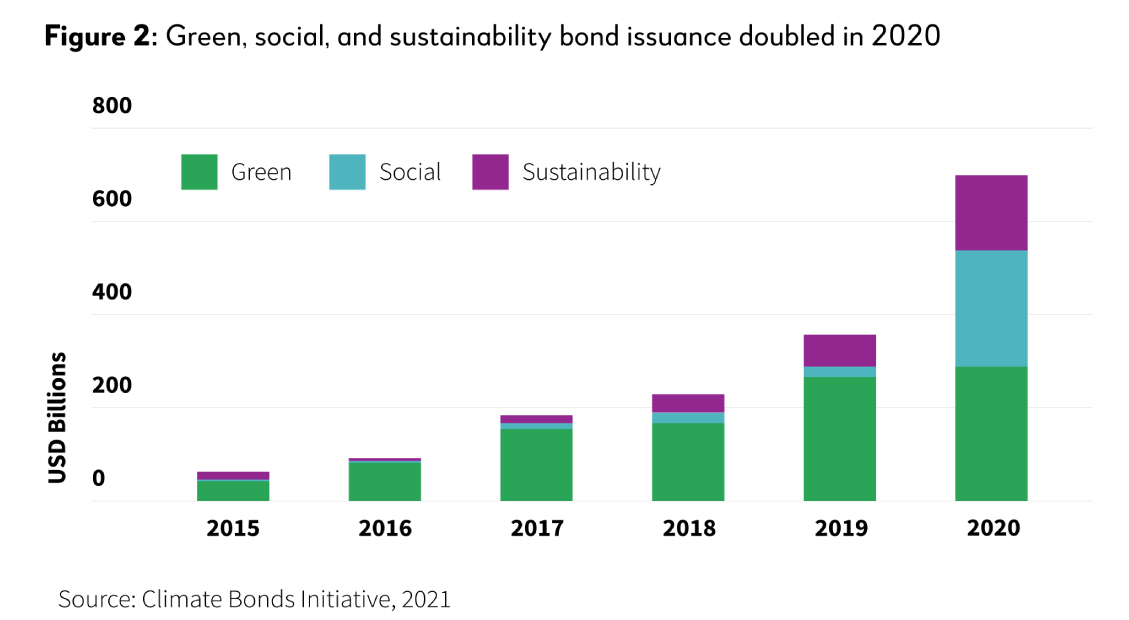 Sustainable Capital Markets Initiative
The AIIB Asia ESG Enhanced Credit Managed Portfolio is the first project under the Sustainable Capital Markets Initiative (SCMI). The SCMI aims to catalyze ESG investing strategies by developing the ESG Framework. It also acts as an engine of change to improve ESG standards and build capacity around responsible investing with various market participants (such as corporate bond issuers, rating agencies and institutional investors) to improve disclosure and expand ESG rating coverage in emerging Asia.
The SCMI consists of four pillars: (1) AIIB capital markets portfolios, including the AIIB Asia ESG Enhanced Credit Managed Portfolio and the Asia Climate Bond Portfolio; (2) sustainability research on the emerging issues and key trends relevant to the portfolios that drive sustainability investing in infrastructure and other productive sectors in Asia; (3) promoting expanded sustainability coverage of corporate issuers from targeted Asian countries with better transparency and disclosure; and (4) deepening the debt capital markets in emerging Asia and improving the understanding of sustainability through knowledge sharing and industry engagement.
Developing emerging market infrastructure as an asset class is a key objective in AIIB's mandate to catalyze private capital for infrastructure investment in the region. Together with other projects under the SCMI, this portfolio will position AIIB as a pioneer in incorporating ESG into bond investment in Asia. The further advancement of the portfolio and its contribution to sustainable investment in emerging Asia will be a great case study for other multilateral financial institutions and institutional investors interested in ESG investing in Asia and beyond.