The Asian Infrastructure Investment Bank (AIIB) has appointed Teresa Lin as external member of the Audit and Risk Committee (ARC) of the Board of Directors. Lin's term follows the end of the three-year term of Ai Phing Cheng in April 2023. Elisabeth Stheeman continues to serve as external member to the ARC.
AIIB's Vice President and Corporate Secretary, Ludger Schuknecht, emphasized the importance of having external members on the Audit and Risk Committee, stating that their independent judgement offers invaluable insight into the effectiveness and robustness of the Bank's risk management and internal control systems. Cheng made a significant contribution over the past three years, leading to enhancements in financial reporting, internal controls, and the effectiveness of the ARC. With her extensive experience in financial and risk management, and internal controls, Lin is expected to provide exceptional support to the Board of Directors, maintaining a high standard of governance and a strong culture of accountability within the Bank.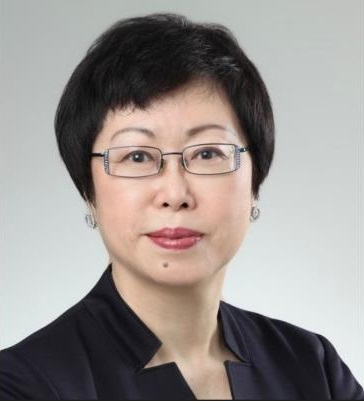 Teresa Lin (also known as Lau Shuk Ying Teresa) is an experienced executive with an extensive background in the banking and finance industry. She has held numerous high-level positions, including Vice Chairman and CEO of DBS Bank (China) Limited, Executive Director of Dah Sing Financial Holdings Ltd. and Senior Executive Director of Dah Sing Bank Ltd. She was Managing Director of Citi-business at Citibank and Senior Advisor of McKinsey & Co. Lin has also served as an independent non-executive director of Alpha Peak Leisure Inc. and CD Finance, which was a role appointed by the International Finance Corporation.
She is currently Chair and CEO of Intrabase Financial Services Ltd. and Intrabase Capital Ltd. and Director of Zonta International and Zonta Foundation for Women and We R Family Foundation. She serves on several advisory and consultative committees, such as Tai Capital Advisors, The Hong Kong Institute of Bankers, and Business Conference Board. Lin's expertise includes asset and liability management, credit risk portfolio management, setting strategic directions, project management and governance.
About ARC
The Audit and Risk Committee (ARC) comprises four Director members and two external members and is one of the committees of Board of Directors of AIIB. The terms of reference for the ARC is available here, and the ARC's annual reports are available here.
About AIIB
The Asian Infrastructure Investment Bank (AIIB) is a multilateral development bank whose mission is financing the Infrastructure for Tomorrow—infrastructure with sustainability at its core. We began operations in Beijing in January 2016 and have since grown to 106 approved members worldwide. We are capitalized at USD100 billion and Triple-A-rated by the major international credit rating agencies. Collaborating with partners, AIIB meets clients' needs by unlocking new capital and investing in infrastructure that is green, technology-enabled and promotes regional connectivity.