Constituency Members:
Afghanistan, India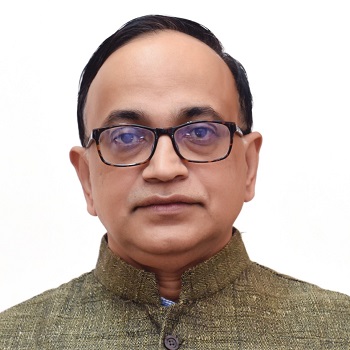 Director
Rajat Kumar MISHRA (India)
Mr. Rajat Kumar Mishra has been a member of the Board of Directors since July 15, 2021. He currently serves as the Additional Secretary in the Department of Economic Affairs of the Government of India, where he is in charge of the divisions dealing with all multilateral and bilateral funding agencies, including all matters relating to sustainable finance, the International Monetary Fund and the UN. In addition, he currently serves as a board member of the New Development Bank, the Deputy/Alternate Governor to the Asian Development Fund, the International Monetary and Financial Committee, the International Fund for Agricultural Development, and the International Development Association, and India's Principal Representative in SAARTAC.

He has served in a variety of capacities with the Government of India, including as Joint Secretary and Additional Secretary, Department of Economic Affairs, where he was involved in the budget-making process for two Union Budgets (2020-2021 and 2021-2022), during which a paperless digital budget was presented to the Parliament by the Ministry of Finance for the first time. He also helped manage the financial resources of the Government of India during the COVID-19 crisis in 2020-2021.

He was India's Sous Sherpa for G20 Japan 2020. He represented India in the South Asian Association for Regional Cooperation (SAARC) Development Fund and coordinated several Economic and Financial Strategic Dialogues with USA, the European Union, China, and Maldives. He also co-chaired the Inter-Ministerial Committee to select project proposals from African and Southeast Asian countries for extending development assistance under IDEAS. Mr. Mishra has also served as Secretary in the Chief Minister's Office in Rajasthan, Principal Secretary of the Public Health Engineering Department, Government of Rajasthan, and Managing Director of Rajasthan State Mines and Minerals Limited. He has, in the past, extensively worked in the areas of labor reforms, skills development, urban development, and taxation, among others.
Alternate Directors
Manisha SINHA (India)
Advisors
Prasanna V. SALIAN (India)
Lekhan THAKKAR (India)
Vikram KRISHNAMOORTHY (India)