Constituency Members:
Cambodia, Indonesia, Lao People's Democratic Republic, Myanmar, Sri Lanka, Timor-Leste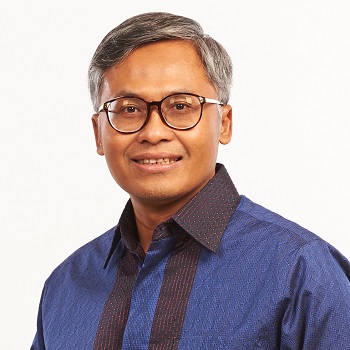 Director
Suminto (Indonesia)
Dr. Suminto joined Indonesia's Ministry of Finance in 1996. He currently serves as Assistant Finance Minister for Macro Economy and International Finance. He acts as G20 Finance Minister Deputy and Governor for International Fund for Agricultural Development. He currently also serves on the Board of Directors of Indonesia Eximbank and is Commissioner of the National Social Security Council. He has a Bachelor of International Relations degree from Airlangga University, an MSc in Development Finance from Hiroshima University and a PhD in Development Economics from Ritsumeikan Asia Pacific University, Japan.
Alternate Directors
D M S de Silva (Sri Lanka)
Pen THIRONG (Cambodia)
Advisors
Era HERISNA (Indonesia)
Bounpaseuth SISOUVANH (Lao PDR)
Moe Thuzar WIN (Myanmar)