Constituency Members:
Australia, Cook Islands, New Zealand, Singapore, Viet Nam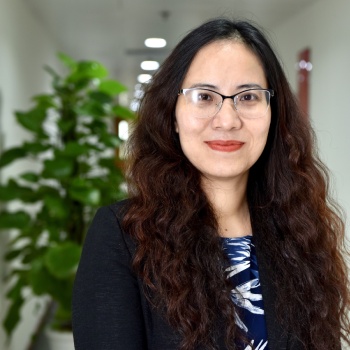 Director
Khuong Thanh HA (Viet Nam)
As Deputy Director General of the Department for International Cooperation at the State Bank of Viet Nam, Ms. Ha currently oversees matters relating to international financial institutions (AIIB, IIB, IBEC…) and bilateral relationships between the State Bank of Viet Nam and central banks of other jurisdictions.

Prior to her current position, since joining the State Bank of Viet Nam (SBV) in 1997, Ms. Ha was extensively involved in various areas of international relations of the SBV, including SBV's/Viet Nam's relation with IMF and WB (during 1997-2008), SBV's bilateral relation with central banks, monetary authorities and banking supervisory agencies of countries in the region and over the world, and SBV's membership in IIB and IBEC (2009-now).

Ms. Ha holds an M.Sc. degree in Wealth Management from Singapore Management University, Singapore (2007). She graduated from Ha Noi Banking Academy, Viet Nam (1997).


Alternate Directors
Rachel THOMPSON (Australia)
Advisors
Hugo VAN DYKE (New Zealand)
Nguyen Huong GIANG (Viet Nam)
Ian WONG (Singapore)