Constituency Members:
Algeria, Benin, Canada, Côte d'Ivoire, Egypt, Ethiopia, Ghana, Guinea, Liberia, Madagascar, Rwanda, Uruguay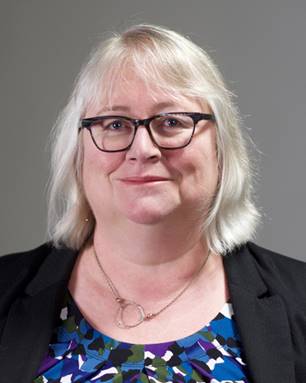 Director
Katharine RECHICO (Canada)
Ms. Katharine Rechico has been a member of the Board of Directors since February 2020. She is currently the Assistant Deputy Minister of International Trade and Finance at the Department of Finance Canada, where she covers a broad range of international finance, trade and development issues. She is also the Champion of the Department's University Recruitment and Talent Management Committee. Previously, Ms. Rechico served as the Assistant Secretary to the Cabinet, Liaison Secretariat for Macroeconomic Policy at the Office of the Privy Council of Canada. Ms. Rechico has also held a number of other positions in the Department of Finance, including Director General of International Finance and Development and Acting Director General of Federal Provincial Relations, and has worked in the Tax Policy and Economic and Fiscal Policy branches. Between 2002 and 2005, Ms. Rechico served as the Economics and Finance Counsellor at the Canadian Delegation to the Organization for Economic Co-operation and Development (OECD) in Paris, France. Ms. Rechico holds a Master's degree in Economics from Queens University, and a Bachelor of Arts with Honors in Economics from the University of Alberta.
Alternate Directors
Ahmed KOUCHOUK (Egypt)
Abebe TADESSE (Ethiopia)
Advisors
Nadine AMOUSSOU (Benin)
Nawal LAMMARI (Algeria)
Gerald MUGABE (Rwanda)
Yvonne ODOI (Ghana)
Michael RAGOTTE (Canada)
Tojo Hasina RAKOTOSALAMA (Madagascar)
Bakary SYLLA (Guinea)
Maria Eugenia VAZQUEZ (Uruguay)