Constituency Members:
Denmark, Hungary, Iceland, Norway, Poland, Romania, Sweden, Switzerland, United Kingdom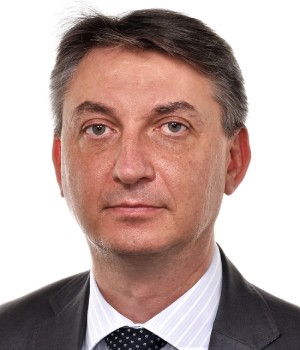 Director
Jacek DOMINIK (Poland)
Mr. Jacek Dominik currently holds the position of General Counsellor in the Ministry of Finance of Poland. He serves also as a Member of Auditing Board of Council of Europe Development Bank (CEB) and Member of the Audit Board of European Investment Fund.

Since 1998, Mr. Dominik has held various positions within the Ministry of Finance, including Undersecretary of State from 2006 to 2014. At that time, he also served as a Director in the European Investment Bank's (EIB) Board of Directors, Member of Administrative Council of CEB, as well as Alternate Governor of the European Bank for Reconstruction and Development.

In 2014 he was appointed as Member of the European Commission responsible for EU budget and financial programing. From 2015 to 2018, Mr. Dominik served as a Member of the Audit Committee of EIB and in 2019 was a Member of the High-level Group of Wise Persons on the European financial architecture for development.
Alternate Directors
Mark COLLINS (United Kingdom)
Jesper Von CARNAP-NIELSEN (Denmark)
Advisors
Hanna ANDERSSON (Sweden)
Katarzyna CHRUL (Poland)
Marianne DAMHAUG (Norway)
Corinne ESTERMANN (Switzerland)
Laszlo HAVAS (Hungary)
Styrkár Jafet HENDRIKSSON (Iceland)