Constituency Members:
Bahrain, Jordan, Oman, Qatar, Saudi Arabia, United Arab Emirates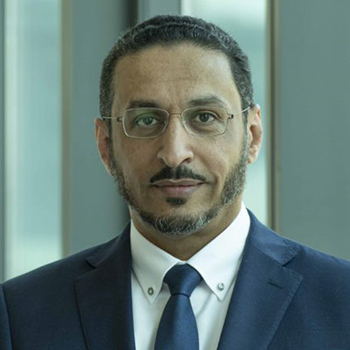 Director
Abdulaziz M. ALRASHEED (Saudi Arabia)
Mr. Abdulaziz M. Alrasheed has been a member of the Board of Directors since March 8, 2019. Mr. Alrasheed currently holds the position of Assistant Minister for International Financial Affairs and Macro-Fiscal Policy at the Ministry of Finance of Saudi Arabia. Mr. Alrasheed has important public sector experience, having held various positions with the national administration of Saudi Arabia. Previously, Mr. Abdulaziz M. Alrasheed served as Deputy Minister for Economic Affairs (2017-2018), Assistant Deputy Minister for Economic Policies (2016-2017) and served as an economist in several government agencies.
Alternate Directors
Adel AL HOSANI (United Arab Emirates)
Mohammed Abdullah AL HASHIMI (Qatar)
Advisors
Thuriya Ahmed Al Balushi (Oman)
Emad SHANA'AH (Jordan)
Faisal ALREMEITHI (United Arab Emirates)