EVENTS
AIIB President Meets Prime Minister Modi During India Summit
AIIB President Jin Liqun attended the Vibrant Gujarat Global Summit 2019 held in Gujarat, India on Jan. 18-20, during which he met Narendra Modi, Prime Minister of India. The two leaders discussed strengthening bilateral relations and AIIB's continued commitment to support India's national development agenda.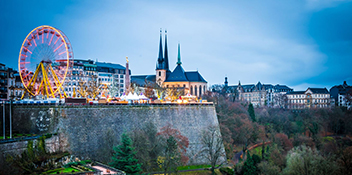 Lead-Up Events to AIIB's Annual Meeting in Luxembourg Kick Off
AIIB's European members have begun organizing events to promote the Bank's first Annual Meeting in Europe. The 2019 Annual Meeting will be held in Luxembourg on July 12-13 and registration is open here.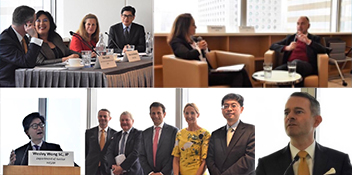 AIIB Holds Legal Seminar in Singapore and Hong Kong, China
AIIB held joint seminars in Hong Kong, China with the Hong Kong International Arbitration Centre and in Singapore with the Singapore International Arbitration Centre about the legal and commercial aspects of AIIB's status, policies and projects.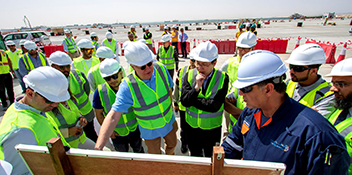 AIIB Board of Directors Visits Oman
Delegates from AIIB's Board of Directors visited Oman on March 4-7 to meet key officials from both the public and private sectors. They learned how to further support the Omani government achieve its priorities for economic development.
60 SECONDS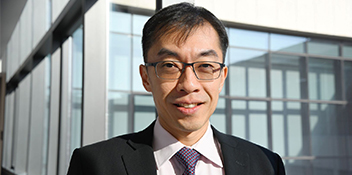 Interview with Jang Ping Thia, Principal Economist of AIIB's Strategy, Policy and Budget Department
Q. Why was it important for AIIB to develop the Asian Infrastructure Finance 2019 report? How will it help?
The Asian Infrastructure Finance report is a new initiative by AIIB to contribute useful analysis and data that will help investors understand how macroeconomic trends, changes in government policies, interest rate fluctuations—among other global macroeconomic developments—can impact infrastructure project financing. AIIB is uniquely positioned to address both long-term issues and also more immediate market concerns given the Bank's more focused mandate on project financing.
Q. The near-term challenges identified in the report are daunting. How should investors respond?
One of the roles of a multilateral development bank (MDB) is to lend counter-cyclically. We can help smooth out these rougher patches.

MDBs, like AIIB, can also help private and public investors mitigate risks. With careful project selection, expertise in environmental and social safeguards and, strong partnerships with our shareholders, we can continue to invest in infrastructure in the region. In fact, infrastructure projects focused on cross-border connectivity present significant investment opportunities and are vital for long-term growth.
Q. What are the report's key findings?
There are still significant infrastructure opportunities that can bring about trade and development that support income growth. Increased regional rail connectivity in Central Asia has the potential to bring about more Europe-China trade and integrate Central Asia with other regions. Falling renewable energy generation cost, coupled with greater awareness on climate change issues, will lead to increased investments but must be complemented by infrastructure to enhance cross-border renewable energy trade. Information and communications technology is a key enabler to facilitate trade and integration, but some countries will require greater support from the international community.