Constituency Members:
Azerbaijan, Brunei Darussalam, Georgia, Kyrgyz Republic, Pakistan, Turkey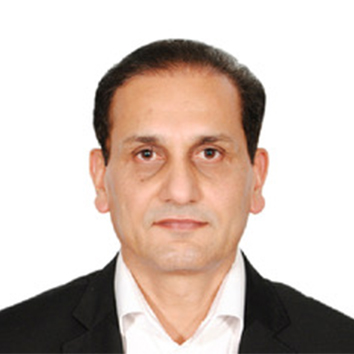 Director
M. Aslam CHAUDHARY (Pakistan)
M. Aslam Chaudhary has 20 years of experience in the Government of Pakistan working in the areas of development finance, public policy, project management, audit and evaluation, client relationship management and public sector governance. His experience includes working with multicultural professionals, multilateral donors and bilateral development partners. Mr. Aslam is presently serving as Joint Secretary of the Economic Affairs Division (EAD), Government of Pakistan. He is the division head dealing with China, the Asian Infrastructure Investment Bank (AIIB), the Islamic Development Bank (IsDB) Group and the OPEC Fund for International Development (OFID). He is an active member of the team dealing with implementation of the China Pakistan Economic Corridor (CPEC), a pilot project of the Chinese Government's Belt and Road Initiative (BRI). He is advocating for reforms in the conventional functioning of public sector organizations, upgrading the DMFAS debt management database system in the EAD. He is a staunch supporter of innovative financing in public sector development and addressing poverty and underdevelopment. Before joining EAD, he was Deputy Managing Director of Pakistan Bait-ul-Mal, where he instituted operational changes by introducing system automation and organizational restructuring. He introduced transparency and efficiency in the organization by deploying a results-based management system and a biometrics-based cash transfer system along with capacity building and team building. Mr. Aslam earned his master's degree in finance from Manchester Business School UK and is a fellow member of the Institute of Cost and Management Accountants of Pakistan. He has attended many short courses and workshops from world-acclaimed international institutions. He has also authored a number of research studies.
Alternate Directors
Mehmet Alper BATUR (Turkey)
Nikoloz GAGUA (Georgia)
Advisors
Nurbek AKZHOLOV (Kyrgyz Republic)
Inara Mustafayeva (Azerbaijan)
Irwan RASHID (Brunei Darussalam)